Vetrina Демонстрации Showcase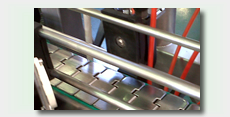 Self-Adhesive Label Applicator Mod. Te/100/150/200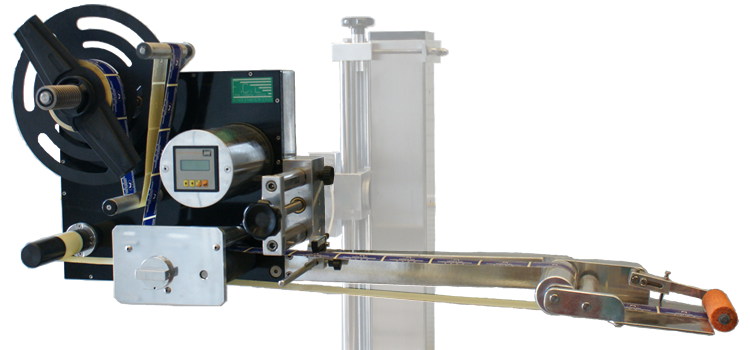 The TE/100/150/200 range of self-adhesive label applicators is designed to be included in a packaging line where precision and speed are fundamental requirements.
The maximum label width, according to the version, may be 100 mm, 150 mm or 200 mm (optional 300 mm), with insertion of the base paper and easy access. The driving unit is designed for double traction so as to always have the same tension. 
The reel-holder is designed to rub against the reel and always keep it in tension, with an external diameter of 300 mm. 
Internal reel diameter 40 mm. 
The traction of the stepper motor guarantees positioning precision up to a speed of 40m/min. 
The applicator is controlled through a microprocessor, with a display that shows the parameters. 
The body of the machine of all the models in the TE series has a protection rating of IP55 
In particular, the following functions are available:
Speed regulation

Label pre-dispensing regulation

Label delay regulation

Storage of up to 20 label formats

Progressive label counter

Reel end and paper breakage alarm 
The L line can also be equipped with a series of optionals: 
Heat transfer printer

Transparent label sensors

Pneumatic and air jet applicators

Imminent reel end check

Successful labelling check