Vetrina Демонстрации Showcase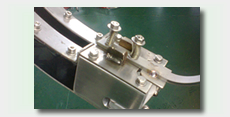 Filler Capper machine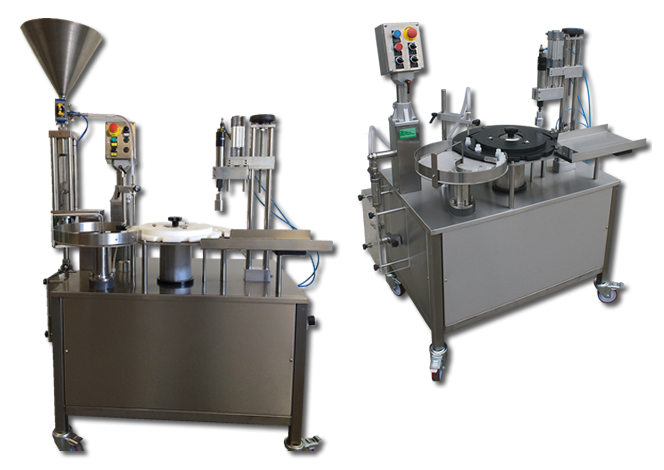 MONOBLOC INTERMITTENT  RTI
Dosing range from 20 ml. up to 200 ml
Output: 700/1500 pcs/hour  for  20 ml. ; 700 p/h for 200 ml
Intermittent filling-capping monoboc for filling plastic or glass bottles and applying ropp cap.
Base in stainless steel.
Top with stainless steel tray to gather the product.
16 position carousel.
Filling positions with 4 dosing syringes for 200 ml in stainless steel with Teflon seals, according to the specific requirements of the product.
One capping head for ropp aluminium cap or plastic cap
Built entirely in stainless steel.
Centralized electrical panel with PLC and display for function control, inverter for speed regulation.
Vibrating cap-feeder with chute and positioning of cap onto bottle.
Soundproofing device for cap-feeder.
Anti-accident control cabin according to CE regulations.
Nozzle-moving system to dose from the inside of the bottle (necessary for bottles with a small neck).
Entrance and exit tray to feed the line automatically and for final collecting table for cylindrical bottles. Both are positioned manually by the operator directly onto the table.