Vetrina Демонстрации Showcase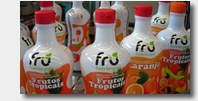 Carton forming machine AV50
| | |
| --- | --- |
| |   |
Product: Product type: tubes, bottles
Carton dimensions : min. 20x15x50 mm and max. 80x80x250 mm
Components: The machine comprises:
- a base made of a steel structure and an aluminium flat surface, completely covered in soundproof plastic panels
- an adjustable case-holder magazine for containing a case length of 46 cm
- two rotating star wheels mutually adjustable in height with movement controlled by a cam indexing system
- an outlet chute
- 2 series of interchangeable carton-holders made of Polyzene inserted in the rotating star wheels
- 1 set of hammers and flap guides for closing the cartons 
-  electrical system 
-  pneumatic system
-  full accident-prevention guards
The Machine is supplied for a single carton format.
Work cycle: The pre-folded cartons are loaded into the magazine and placed in the vertical position. The gripping unit comprises suction pads that open the boxes and position them in the carton-holder of the conveyor star wheel. The subsequent steps are the closing of the bottom flaps of the box and the printing (optional) on 2 or 3 lines, dry or with ink. The carton then moves on, with intermittent motion, to the manual product loading station on the operator side. In the last stages, the cartons are closed at the top and automatically expelled through the outlet chute. 
Carton closing: Top and bottom insertion with opposite (asymmetrical) or aeroplane tuck flaps. 
Top and bottom gluing – Hot melt (optional). 
Mixed (gluing and insertion) (option).